Personalised Trainer Tutorials
Would you like your own personal trainer coach?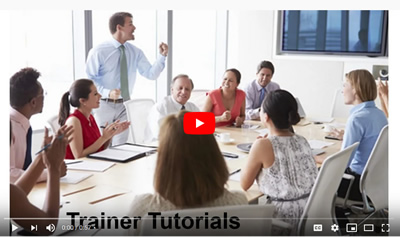 Our Personalised packages provide a unique opportunity for trainers to receive regular tutorials with supporting materials, training activities, samples, templates and the option of training room observation and coaching as well as bespoke train the trainer group sessions for your in company trainers.
Your first tutorial is FREE, with no obligation to continue.
If you do decide you want more coaching or tutorials, we will design a personalised package for you or for your In-Company trainers.
Packages start from just £120 + vat per month or you can dip in and out and pay as you go.
AND as we say you can enjoy your first tutorial for free.
For more information, please call us on 01642 760028
Or call Syd direct on 07966 486546
Or email info@sydstrike.co.uk
Whatever you require to enhance the training in your organisation – we can help you.
Choose from our unique agenda - click each option for further information: